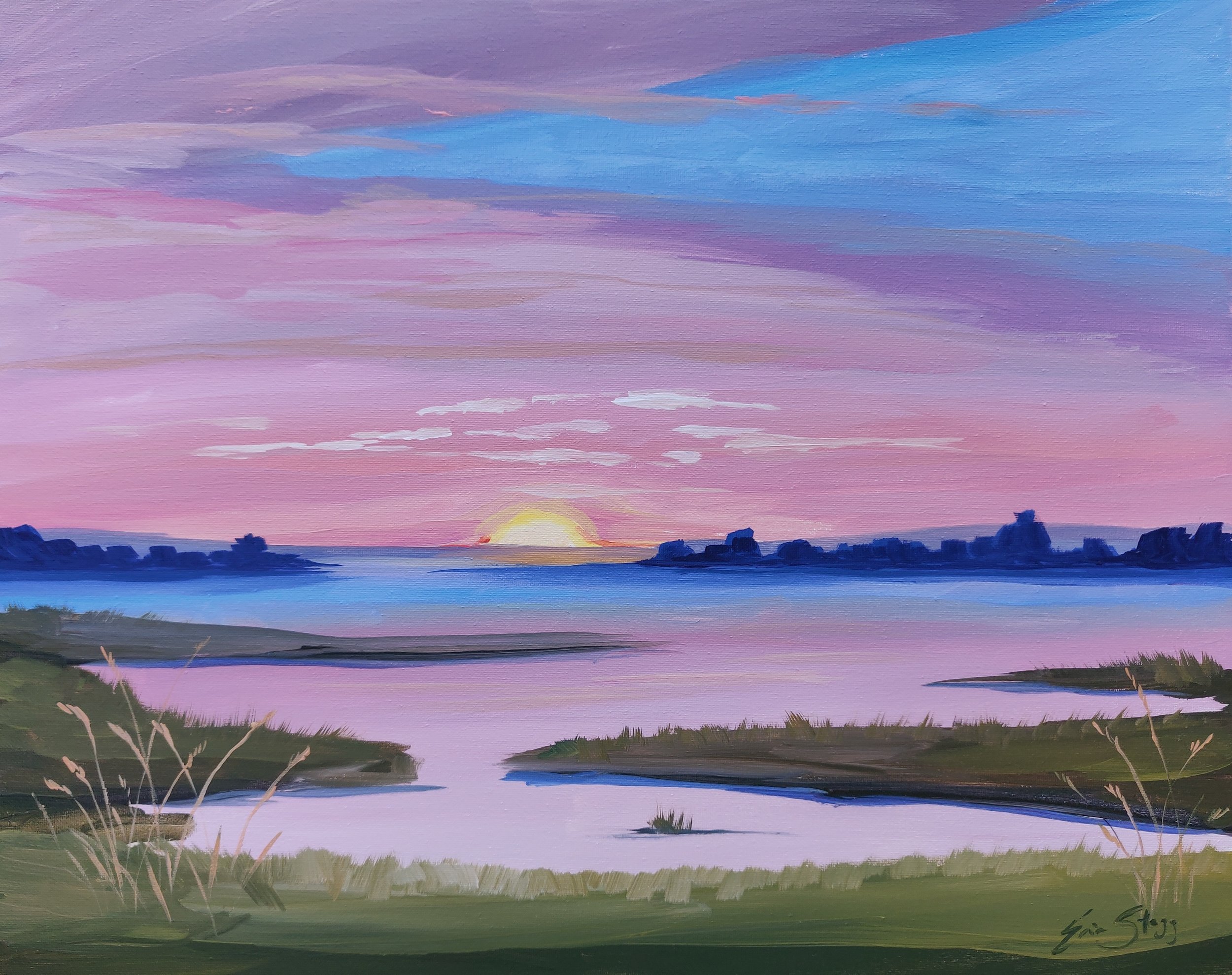 Painting Party - Sept 13
Join us for a fun and relaxed evening of painting this lovely marsh scene.
Tickets are $50 and include drinks and light refreshments. All painting supplies included.
Are you terrified of painting? Welcome!! Erin specializes in nervous people who have never painted before. You're in good hands.
Enjoy the beautiful new bath shop, Blissful Bubbles Bath Creations and support local business.
All supplies are included! Just bring yourself and clothes that you don't mind getting paint on.
6:30 pm start
FAQ on Painting Parties
1) I'm a beginner, can I come?
YES!! I specialize in teaching beginners and nervous people how to paint! You're in good hands.
2) Are supplies included?
Yes! Everything is included. But make sure you wear clothes that you can get paint on.
3) Crap. I got paint on my clothes. What do I do?
Use a bit of rubbing alcohol and dish soap and it should come out. No promises, but it works for me.
4) Are drinks included?
Yes! You get one complimentary drink with your ticket, as well as light refreshments.
5) Is this like one of those stuck up painting classes?
Absolutely not. Be prepared to hear some swear words and some crude jokes .
6) Can I invite my friends?
Yes. Yes. Yes. Yes.
7) I'm still undecided, can you convince me?
Well, do you think you'd like art? Then come.
Do you like laughing with your friends? Then come.
Do you like drinking with friends? Then why are you still here? Get over to my site and buy some tickets!
All tickets are non-refundable